Reasons why you should register a trademark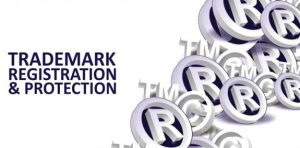 You need to protect your legal rights? Didn't you understand what it means? Well, don't worry here you will understand everything. Suppose you are thinking of opening a business, you are planning on a startup, you open your business and it starts earning you profits. Now, your approach would be that since everything is going fine, you are earning profits, you don't need to do all the legal formalities.
Now just think for a second a rival takes this as an opportunity and register the trademark with the same name now, what will happen? He will send you a show cause notice to shut down your startup because he owns all the legal rights. That time nobody will listen to you, no matter you die screaming that you gave life to that startup, your rival took advantage of your carelessness.
Avoid mishaps!
To avoid such mishaps in the future, you need to search for the services of best law firms in uae for your trademark registration.
If you are still not convinciced that you need to register your trademarks then the reasons below will convince you to register your trademark
Exclusivity, only you own it!
If you will register your trademark it will give you all the legal rights of that particular brand and you rival can't use it against you. Nobody can sell the goods or services, using the same name.
Trademark will give you the ownership of that business and nobody will be allowed to operate their business with the name you are using. You need to register your trademark without any delay because sometimes it happens that what name you think of, somebody else might be thinking of the same name, so you just can't delay the process because once he files the application for it, there is no chance that you will get that name ever again.
Infringement Claims
Once you register a trademark, by no means the other person can copy it. You name will be legally available in the sector you operate and nobody else can use it. Suppose if you try to register s trademark without even checking its availability and somebody else has already registered it then you are doing trademark infringement, the owner of that trademark can create troubles for you.
If you want to register a trademark in UAE then you just need to type it on Google, how to register a trademark in UAE and you will see the list of top-notch law firms who will serve you in this matter