Things to check while selecting the storage space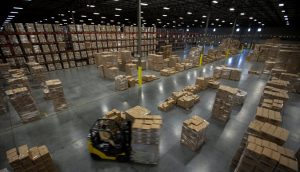 Going on a vacation but you are sweating out where to put your expensive furniture? Or you have planned to renovate your house but you are worried, where to keep the furniture. Well! You don't need to worry. The solution of your problem is already in your bucket. It's the storage companies that help you in need.
There are so many storage companies but if you are in Dubai then the problem is to find the best storage space in Dubai. Don't sweat out! There are few tips which will help while your sofas, your furniture is in the warehouse.
Selecting the best warehouse
Selecting the best storage unit isn't easy. You need to consider several factors which opting for a specific warehouse. The thing which is so significant importance is that the storage unit which you are using should be climate controlled. Just don't only stick to one option but spread your horizon and compare the prices of different storage units.
One thing which you shouldn't forget is to check the storage unity before signing the legal documents. Choose the storage unit with wide doors. Ensure that there is nothing like water damage in that particular buildings, if you get the hint then don't ever go for it because in the long run your furniture will be ruined.
Check out the storage unit
Moisture is the main cause of furniture damage, moisture promotes the mold growth and molds ruin your furniture. Just make sure that there is no moisture in that storage unit.
Prevent electronic items
All the electronics should be handled carefully wrap your bulbs, lamps and other stuff in newspapers or you can keep them into their original boxes. Accessories like different cords, microphones and things like that should be kept together so that you don't lose them.
Make sure your belongings are packed properly
To protect your sofas from damage just make sure that your sofas are properly wrapped in the cotton sheets. Security of your stuff is very important so ensure that your belongings are secure in the furniture storage unit. Pay a visit to the storage unit at-least once in a month.
You can search for a good furniture storage in Dubai but you need to be tricky while selecting the best one, just ask your references for their guidance because those people who have already used this service will guide you better and if you don't know anyone there who have used the service before then follow the tips mention above, it will help you in selecting the best unit.